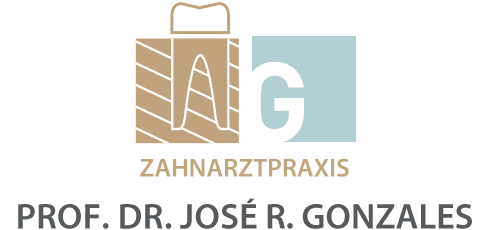 In our practice, we work with the most state-of-the-art technology and equipment that is possible. The use of modern and state-of-the-art equipment and technologies ensures accurate, faster, and gentle diagnosis and treatment, as well as avoiding unnecessary pain.

low-radiation x-ray
with highest picture quality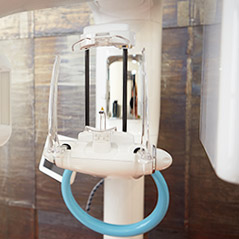 The RayScan Alpha Plus X-ray unit is used in our practice for
digital analysis and verification of the periodontium apparatus. Due to the very low radiation dose and extremely high image quality, we can offer our patients an optimal diagnosis and treatment method.

Intraoral scanner
Trios Intraoral Scanner
precise impressions
for your teeth and dentures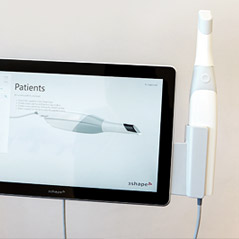 The intraoral scanner creates a digital impression (3D) of the jaws and the teeth in the shortest possible time and with the highest precision. As a result, a more flexible and precise treatment is possible for the esthetic and implant-supported dentures.

Diode laser
ARC Laser Fox 980
painless and effective
periodontal treatment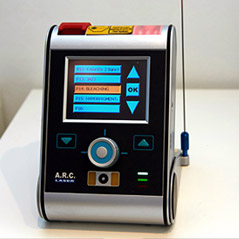 The latest technology of the diode laser ARC Laser Fox 980 is used by Prof. Dr. med. Jose Gonzales for the painless and tissue preserving periodontal treatment. The laser technology improves benefits for the patients during the course of the treatment and for durable results.
Teeth cleaning

For professional tooth cleaning we use AirFlow One, a powder jet device. The high precision of the device enables an intensive and thorough cleaning of the teeth. The plaque is removed from deposits and surface discolorations from pits, furrows, interdental spaces and from smooth tooth surfaces.
Bleaching

For the optical brightening (bleaching) of teeth, a specially developed lamp with blue LED light is used in our practice, which develops the effect of the whitening gel. Philips Zoom removes discoloration from teeth. With careful dental care the result lasts 1 to 3 years.



For professional teeth cleaning we use the most modern technology AirFlow One, a futuristic powder blasting machine.


Information about the entire spectrum of treatments is available in our dental office which is specialized in gum diseases


The beauty of your teeth is in best hands. We take care of minor adjustments which can make big differences


For the optical whitening (teeth whitening) in our practice we use a specially developed lamp with blue LED light, which unfolds the effect of the whitening gel. Philips Zoom removes teeth discoloration and improves the white of your teeth with wonderful results. With a careful dental care, the result lasts for 1 to 3 years.


To receive a bright smile, come to our office and we will create you a wonderful aesthetic smile with veneers


It is not always possible to preserve your teeth. Implants create perfect prerequisites for a strong bite